It is pleased to announce that the research publication containing articles written by KAZELFA, "Nanofiber Manufacturing / Processing Technology and Application Examples" (published by Technical Information Institute Co., Ltd) was published in October 2019.
KAZELFA authored the article, "Manufacture and properties of nanofibers using Elmarco's Nanospider™ technology" (author: Kazuo Nomoto Managing Director of KAZELFA) in Chapter 2, "Manufacturing Technology of Nanofiber Nonwoven Fabrics by Electrospinning".
The article introduces the features of Elmarco's nanofiber mass production equipment, the advantages of the nanofiber sheet and the cost competitiveness when applying nanofibers to air filters etc..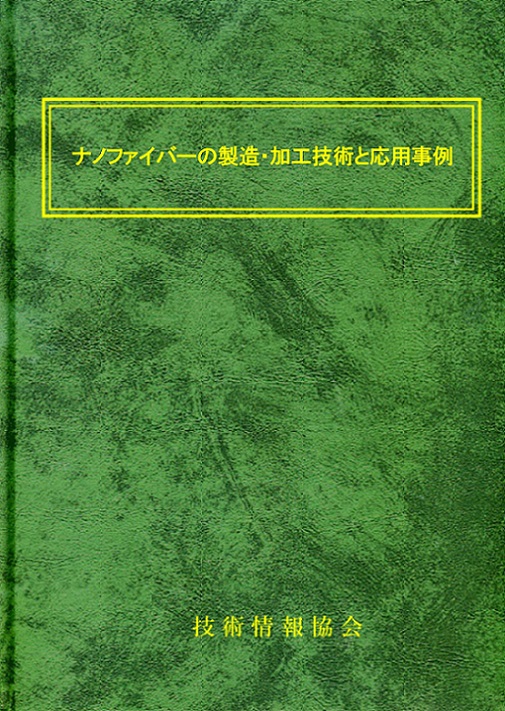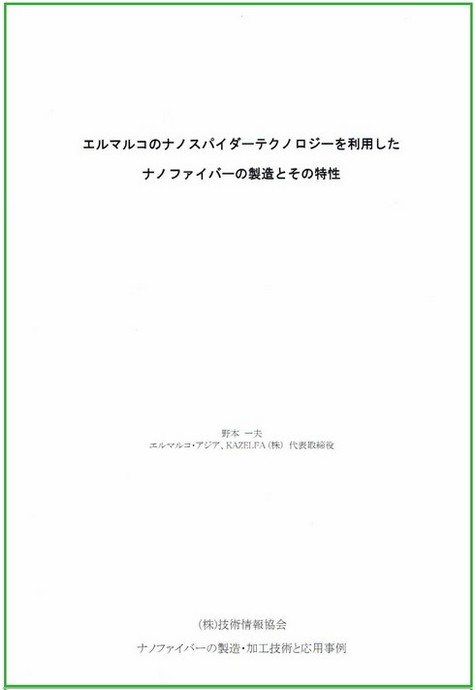 For purchase, please visit the publisher's website.
https://www.gijutu.co.jp/doc/b_2009.htm#2 (Japanese version only)